COFFEE FREEDOM DAYS
July 10-31, 2023
Enjoy the Freedom of Having Coffee
As the summer heat hits its peak, the craving for a cup of iced coffee escalates among coffee enthusiasts. Iced coffee drinks can make you cool off, but the problem is that you need to go to a coffee shop for that if you don't have a coffee machine and don't know how to make iced coffee drinks.
Skip your daily coffee shop visit and enjoy the freedom of having coffee at home. All you need is a coffee machine and some ingredients - ground coffee, ice, and milk, oh perhaps cream and sugar if that's your thing, and then you can enjoy a cup of iced coffee any time at home.
Gevi is offering an 8% discount on all of its coffee items from July 10 to 31, allowing you to order a coffee machine at a low price and enjoy your freedom of having iced coffee on sizzling hot summer days. Shop now and don't miss out.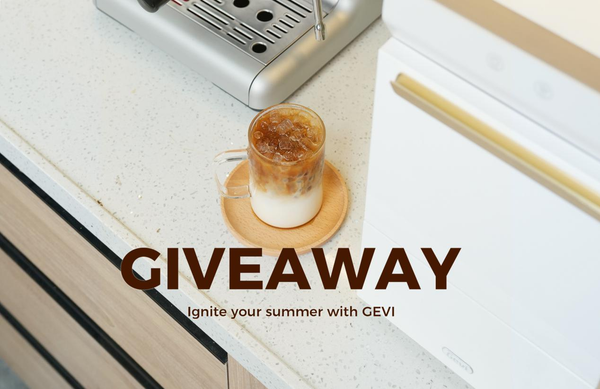 On Instagram, Gevi will keep sharing special iced coffee recipes through Reels so that you know how to make your drinks easily but tasty. Follow Gevi's Ins(@gevi_home) and stay tuned to learn more. Besides, a giveaway of a Gevi 3-in-1 smart espresso machine will be launched during the COFFEE FREEDOM DAYS, join and stand a chance to win.